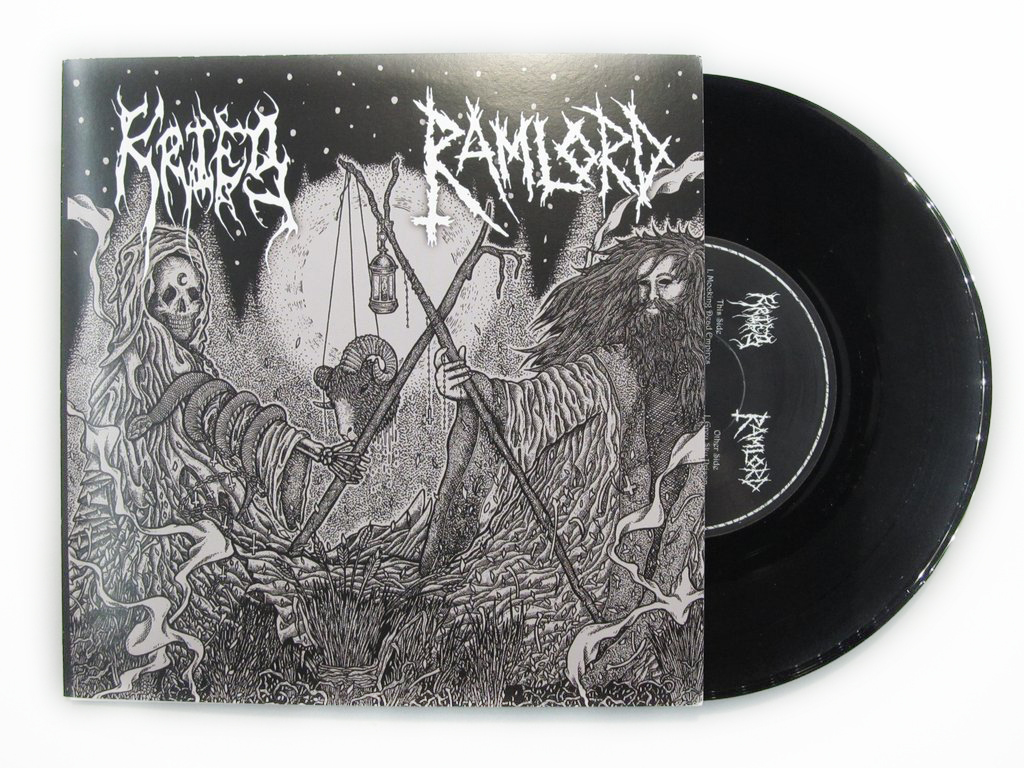 KRIEG / RAMLORD - SPLIT 7"
Prepare yourself for this crushing combination of DIY crust, punk, and blackened drudgery. USBM mainstays KRIEGconspire with Blackened Crustards RAMLORD to curate this exeptional slab of raw vinyl.
KRIEG's side of the split features two tracks, with a choice cover of DOOM's "Worthless Nothing" from 1993's The Greatest Invention... LP. RAMLORD matches KRIEG's intensity with two tracks of their own, displaying the same level of depravity heard on their last split with NUCLEAR DEVASTATION.
"...but to these ears the music on this split is an even more primal union of black metal and punk, and its primal appeal is strong." - No Clean Singing
"Cool pairing and a completely deranged collection, which is a good thing." - Meat Mead Metal
---