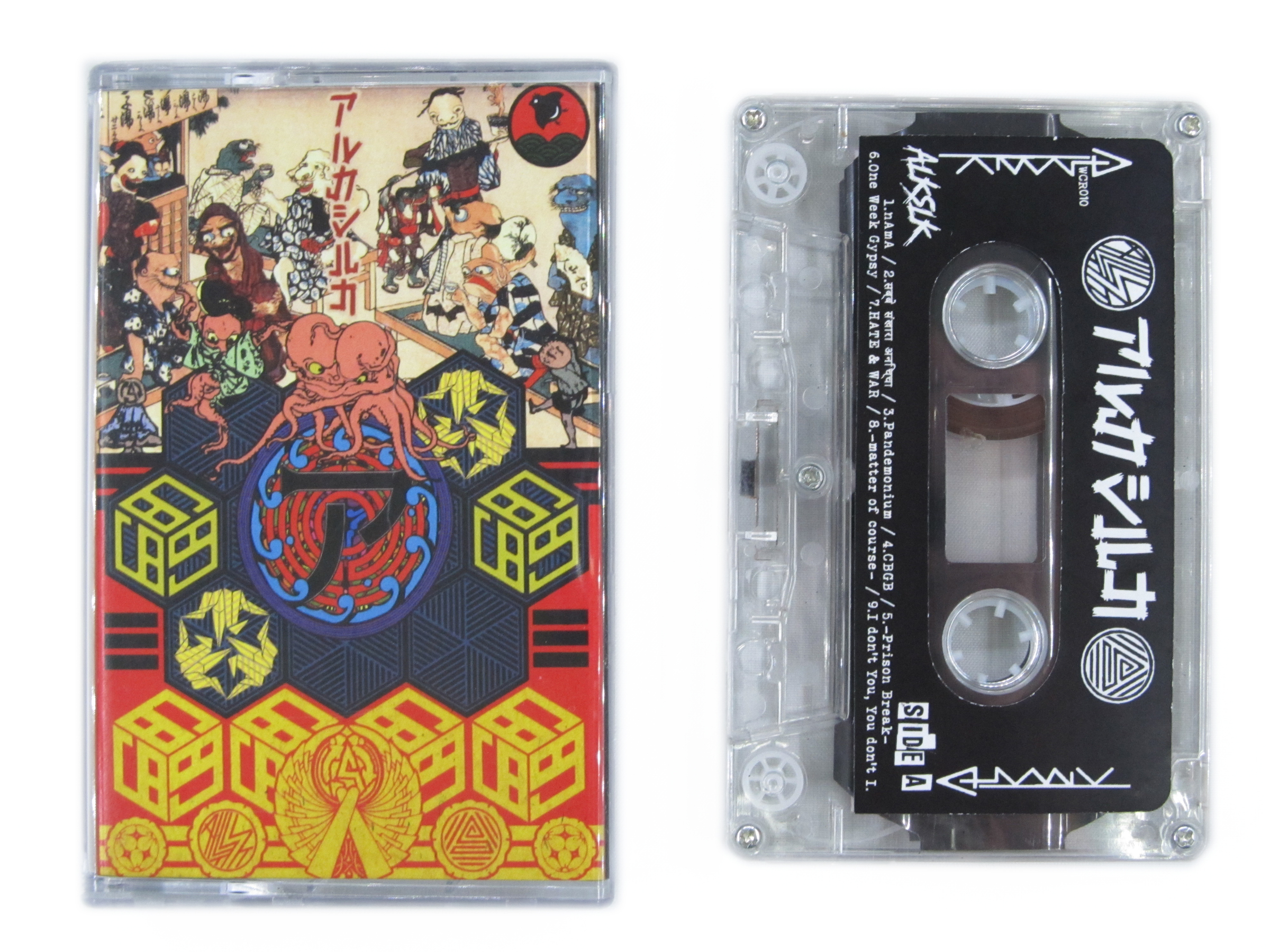 ALKSLK - WAR WAR WAR TAPE
"ALKSLK" (ALKASILKA) is from small island Okinawa which located at the southern tip of Japan. The band was formed in 2015 and performs not only in Japan, but also around East Asia. The band name is originally taken from the old dialect of Okinawa, which means "The Universe", "All Things".
ALKASILKA is a fusion of hardcore punk with various music elements. The band unique style is called slash folk, which adds elements of European and Middle Eastern region, Japanese traditional music and folk songs. The trademark of the band is the accordion melody, and quirky expression which sung in Japanese.
---